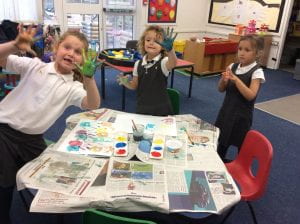 Welcome to our Willow Class blog!
We are a mixed year class with Reception, Year 1 and Year 2 children at Greatworth Primary School. Our teachers are  Mrs Delvalle and Mrs Hetherington and our teaching assistants are Mrs Travers and Mrs Aris.
Here on our blog you will find useful information, updates and learning that is taking place in our classroom. One of the main goals of this blog is to increase the home/school connection giving you a window into the class' activities and learning. We hope to share photos and information regularly throughout the school year.
Please feel free to add comments and ask us about anything you see and would like to know more about.